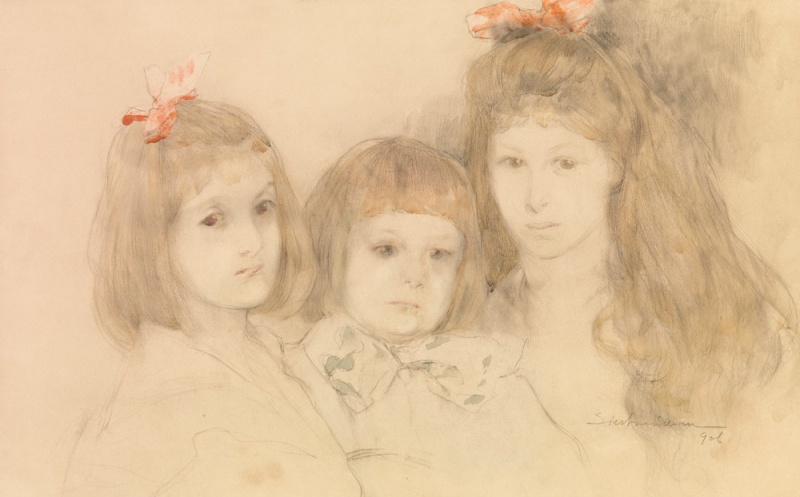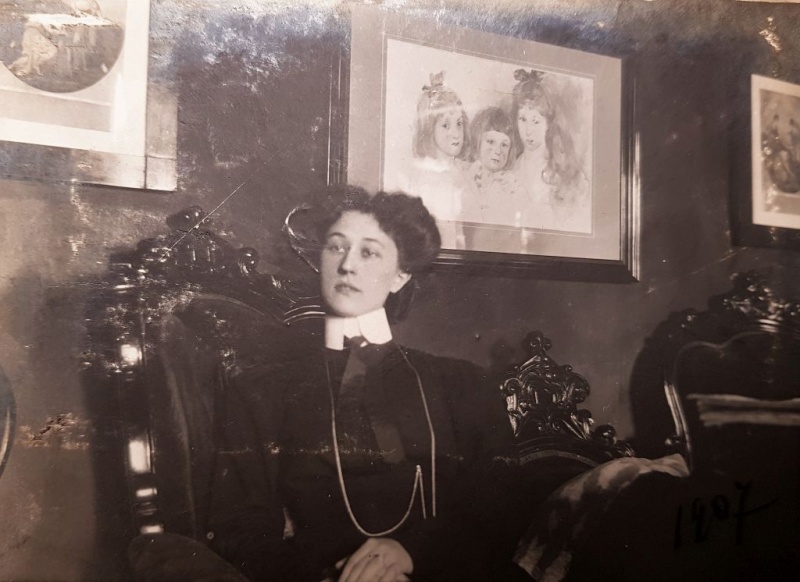 Group portrait
The late 19th century and early 20th century saw the popularity of sketchy and incomplete portraits in pencil or watercolour, which sought to create an impression of lightness, transparency and transience. In portrayals of children, this sketchiness assumes an additional meaning, hinting at their not yet fully formed characters. It is quite likely that they were based on photographs. We can attribute this portrait to the famous Vilnius painter Stanisław Bohusz Siestrzeńcewicz (1869–1927) by using information provided by his relatives (it used to be attributed to his brother Stefan). The painting shows Helena, Michał and Krystyna, the children of Jan Bohdanowicz (1870–1909) and his wife Maria z Cywińskich Bohdanowiczowa. It was kept on the Stajki estate (now in Belarus), and later in the family house in Sopot. The painter, who probably developed a close friendship with the Bohdanowicz family, revealed the kinship and similarities in the appearances of the children, showing their already-emerging individual features. Interestingly, Michał Bohdanowicz (1903–1948), who is depicted between his two elder sisters, later became a captain in the 13th Vilnius Light Cavalry, and the leader of the first Tartar squadron. He took part in the burial of the heart of Marshal Józef Piłsudski in Vilnius in 1935.
Text author Rūta Janonienė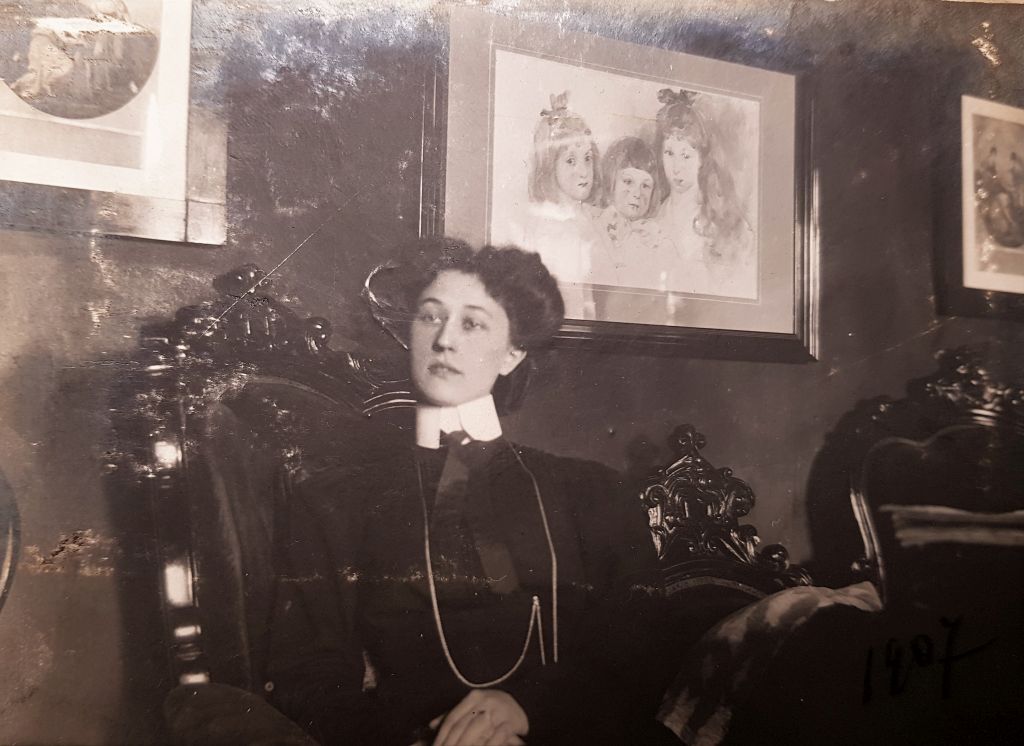 Maria Bohdanowicz poses with a Group portrait. Stajki estate, 1907. Property of Andrzej Bohdanowicz. 
For the photo we are grateful to the artist's relative Andrzej Iwańczyk-Siestrzeńcewicz.
Source: Valiunas Ellex (LAWIN until 2015) art album: MORE THAN JUST BEAUTY (2012). Compiler and author Giedrė Jankevičiūtė, RES PUBLICA (2018). Compiler and author Rūta Janonienė
Expositions: "The Age of Romanticism",
11
September
2019
–
6
August
2020
, Lithuanian Art Centre TARTLE (Užupio St. 
40
, Vilnius). Curator Rūta Janonienė. "Stanisław Bohusz-Siestrzeńcewicz 18
6
9–
1927
",
28
October –
12
December
2021
, Vilnius Picture Gallery. Curator of the exhibition Eliza Ptaszyńska (Suwałki Regional Museum).