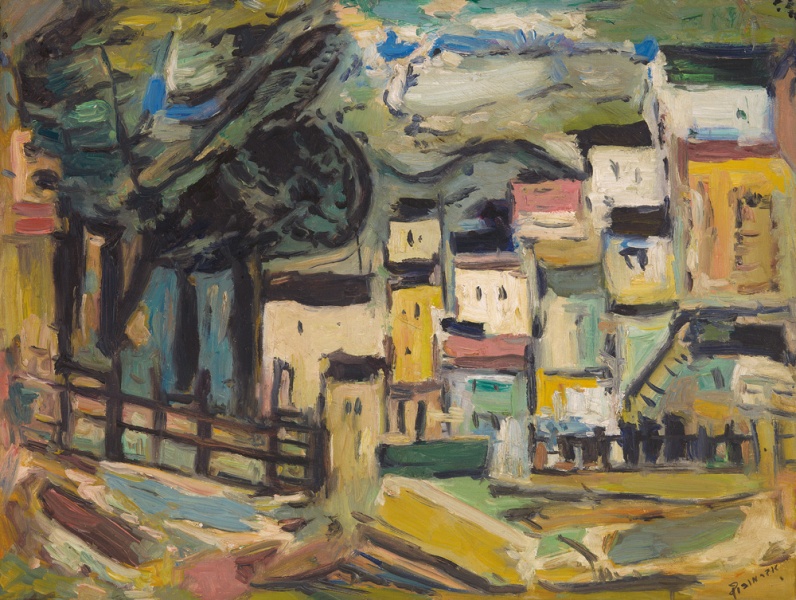 Abstract landscape in Israel
Author:
Pinchas Abramovich (

190

9–

198

6)

Created:
ca

1940

–

195

0
Material:
canvas
Technique:
oil
Dimensions:

45

×

60

cm
Signature:
After his studies, Abramovitch returned to Israel and, under the influence of local traditions, he abandoned realistic imagery. Instead, he indulged his interest in the geometric structures of Iranian and Persian art, adopted their experience, and painted abstract pictures. To these he added cityscapes in which he emphasised the Cubist structure of buildings by impulsive, expressive and colourful brushstrokes.
Source: Valiunas Ellex (LAWIN until 2015) art album: THE WORLD OF LANDSCAPES II (2013). Compiler and author Nijolė Tumėnienė
Expositions: "Shalom, Israel! The Paths of Litvak Artists",
16
December  
2015
 – 
13
March 20
16
, Tolerance Center of the Vilna Gaon State Jewish Museum, Vilnius