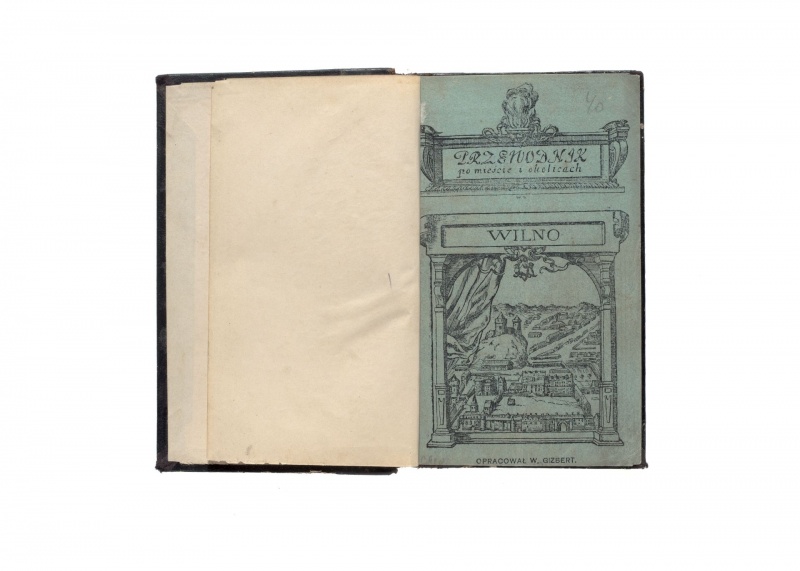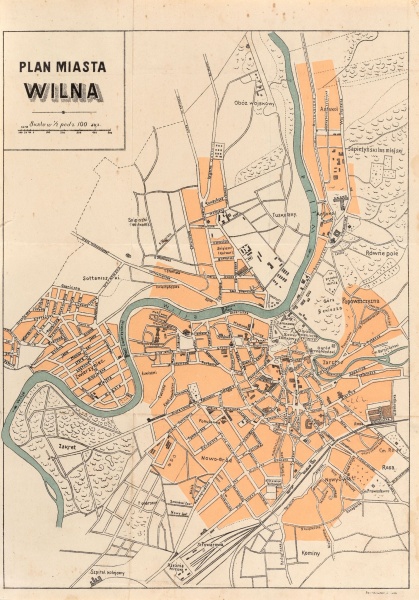 An Illustrated Guide to Vilnius and Its Environs with a City Plan and Annexes (Wilno: przewodnik ilustrowany po mieście i okolicach z planem miasta i dodatkami)
After the liberalization of the Russian Empire in 1905, the new Polish guides to the city began to be published. One of them, which came out in 1910, was written by Władysław Zahorski (1858–1927), a physician and an amateur historian who headed the Vilnius Society of Friends of Science. This guide contained general tourist information (with tips for visits of various duration), an overview of the city's history, an acquaintance with its streets, significant buildings, churches, cemeteries and environs. The guide was illustrated with photographs by Jan Bułhak, which since then flooded all guides.
In 1910, A Guide to Vilnius was published by Wacław Gizbert-Studnicki (1874–1962), a journalist, the head of the City's Archive, and a political figure of the Polish National Democracy movement. The text presents general information about the city and its history, and offers several itineraries around the Old Town as well as outings to the suburbs and environs. The early 20th century is the period of ethnic division in society and the separation of peasant/Lithuanian and noble/Polish identities, which gave rise to nationalism. Since that time, Polish guides represented Vilnius as a Polish city (allegedly it was Lithuanian only in the pagan times, and later Polish culture became predominant). Both guides contained a list of Russian and Polish street names.
Text author Laima Laučkaitė
Expositions: 'Vilnius Forever. A Dialogue of Artworks and Guides to the City',
25
May
2022
–
30
April
2023
Lithuanian Art Centre TARTLE (Užupio St.
40
, Vilnius). Curator Laima Laučkaitė.